OLD NEWS***


http://www.valleyatvriders.com/application.html
**********
Straighten up, or the ATV Trails close.
July 11 as reported by Fiddlehead Focus news article.

No, the trails are not closed,
But we are trying to get a point across.

Best response would be
Slow down and enjoy the sites.
Please keep dust down!


**********

Please Obey "NO ATVs" posted signs.

They are there at landowners request.
Local law enforcement are watching and summons will be issued.
**********
** Landowner Issues **
posted 060409 mentioned at the last meeting,
...when clearing blow downs on the trail,
try to cut logs into 8 ft. There is not much
a landowner can do with 2 ft pieces.
thanks!
**********
posted 052309 First, please slow down when meeting
farm vehicles and move your
atv out of the way!
Farmers operating equipment
can't see nor hear you.
Second, Please slow down,
Third, pick up your glass bottles
- there are waste cans at each of the
VATV Riders picnic tables.
*********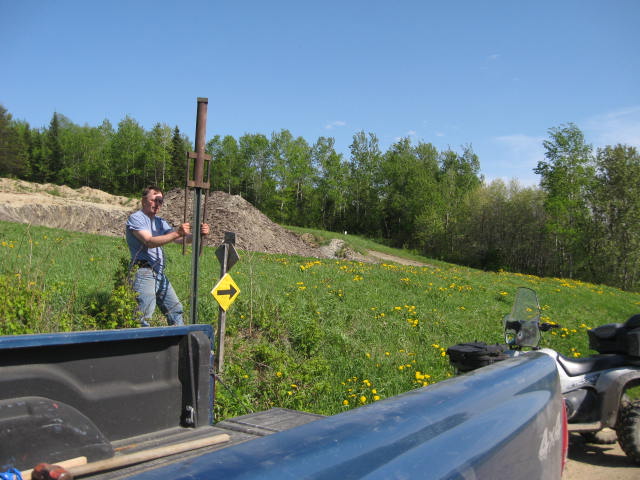 Phil is pounding the last marker for the day
at the end of Michigan Settlement Road.
**********
Jim Caron Appointed as Recreational Trails Co-ordinator for Aroostook County.
see Department of Conservation notice 8/14/07.
**********